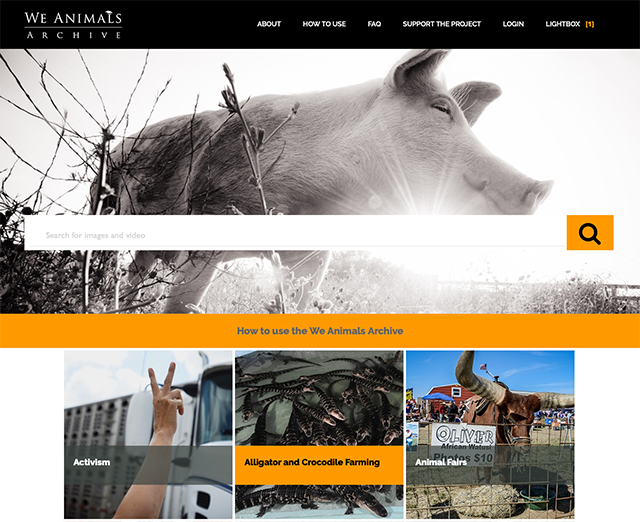 The We Animals Archive
is a collection of thousands of images and videos of animals in the human environment—those animals we use for food, clothing, research, experimentation, work, entertainment, and companionship.
For over a decade, photojournalist, author and educator Jo-Anne McArthur has been documenting the plight of animals around the globe, creating the internationally celebrated We Animals project. The We Animals Archive is the searchable repository for this ongoing project.
The images in the We Animals Archive are available for free to individuals, organizations, and media outlets around the world working to help animals. To request high resolution images, simply search for the images you need and fill out an image request.