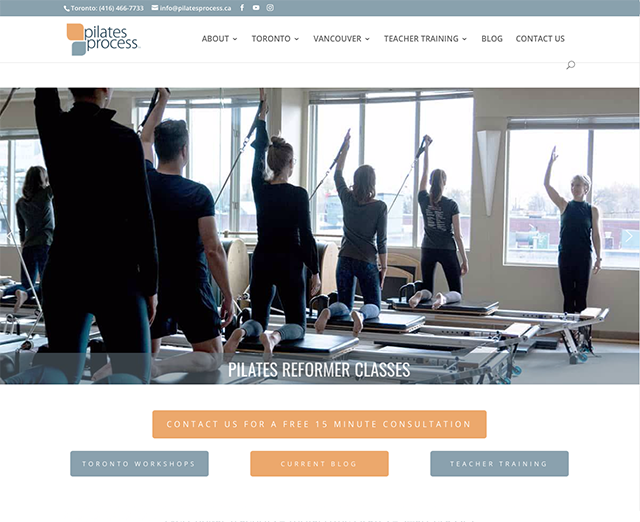 The Pilates Process™
, method offers a refined approach to fitness and rehabilitation that is adaptable for all ranges of fitness and injury. Pilates Process have been well established in Toronto for 18 years, offering classes, exceptional teacher training, and Franklin Method workshops.
Certified Pilates Process™ teachers skillfully personalize your workout to effectively address postural alignment, muscle imbalances, vulnerabilities and flexibility within a supportive and encouraging environment. We are continuously evolving, implementing new techniques that incorporate the latest research on biomechanics, core stability, and fitness.