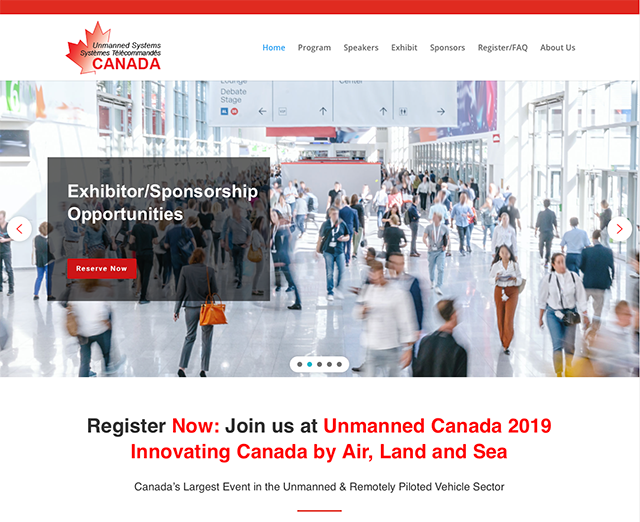 Unmanned Canada 2019
, Canada's Largest Event in the Unmanned & Remotely Piloted Vehicle Sector.
Get updates directly from Transport Canada, industry experts, academics and suppliers across all three sectors of the rapidly expanding world of unmanned, remotely piloted and automated vehicle technologies. Connect with peers, regulators and meet new suppliers, buyers, and services providers at UC19Ottawa.