DMD Ltd. : DESIGN MAKING A DIFFERENCE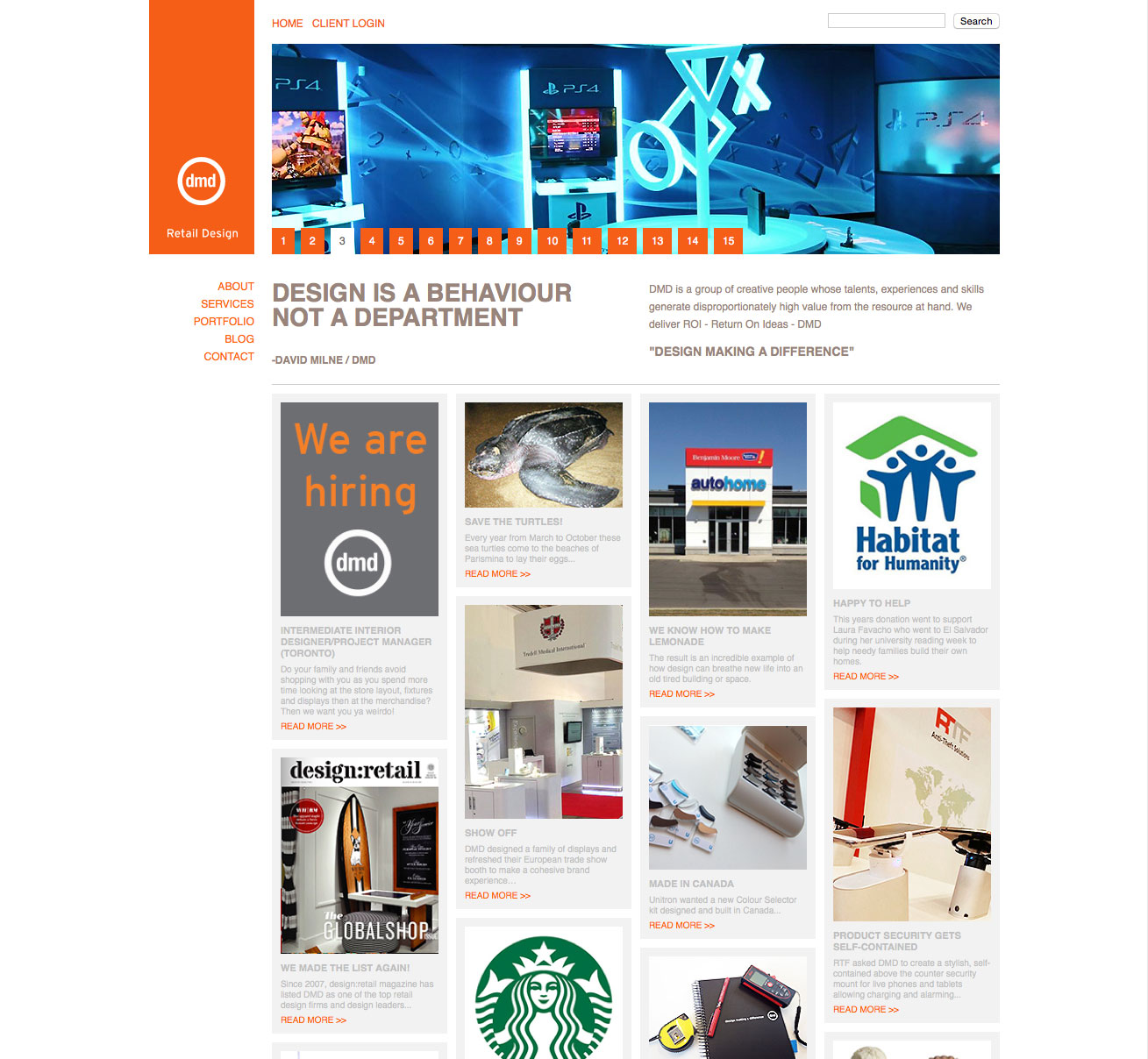 A leading provider of retail design, DMD Ltd. likes to stay ahead of the curve with emerging technologies, and at the same time pushes their production systems to the very edge. A fast moving, and highly energized group DMD keeps us at our best in developing and maintaining systems for and with them to support their business.
Designed and originally built by Insite Design, we continue to iterate and refine the original foundation to add functionality and streamline the site.