365 tomorrows : A New Flash of Science Fiction Every Day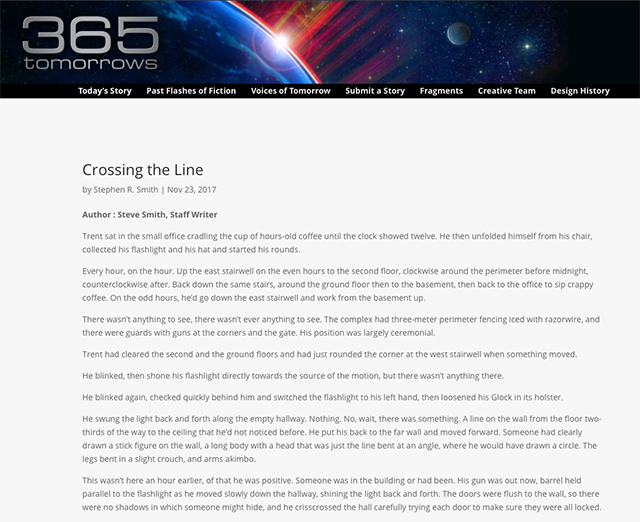 Built and maintained by Alignsoft, 365tomorrows offers over a decade of daily SciFi flash fiction storytelling.
365 tomorrows is a collaborative project designed to present readers with a new piece of short science and speculative 'flash' fiction each day. Launched August 1st, 2005 with the lofty goal of providing a new story every day for a year, it's been on the wire ever since.