Dave's South India Bicycle Adventure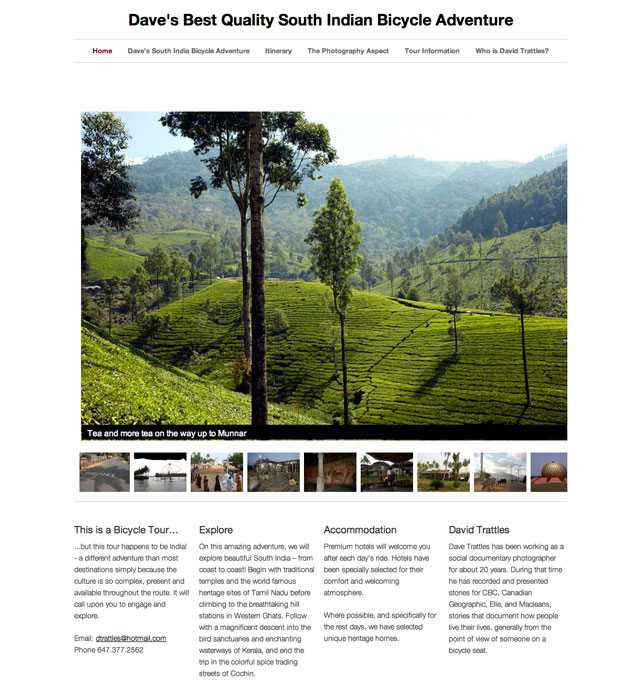 Dave's South India Bicycle Adventure: On this amazing adventure, you will explore beautiful South India – from coast to coast! Begin with traditional temples and the world famous heritage sites of Tamil Nadu before climbing to the breathtaking hill stations in Western Ghats. Follow with a magnificent descent into the bird sanctuaries and enchanting waterways of Kerala, and end the trip in the colorful spice trading streets of Cochin.
Dave Trattles has cycled 60 countries in the past 20 years ¬– including 10,000 km around India ¬– as a guide, photojournalist, and cultural explorer. A celebrated Canadian Geographic photographer, he has a contagious enthusiasm for life and the desire to document and share it through photography, stories, and humor. His motto – "the only wealth is life" applies to this 14-day insider's tour of the magical world of South India.